INSANITY EXPLAINED
"I don't want to get bulky" when she lifts.
"I will look like a man" when she lifts.
"You shouldn't lift, just stick to cardio."
There are tons of ridiculous myths that society and uneducated individuals with no experience will believe. But… THEY ARE WRONG.
Do you want to know what really happens to your amazing female body when you lift weights?
1. Different Curves Develop When She Lifts
You are woman, hear you roar! You have a delicious body like a road map, it winds, it curves, twists and turns. Girls, lifting weights will only accentuate and naturally enhance your feminine curves. Your arms will shape, your back will strengthen….your booty – will – POP! Your thighs will tighten and shape and you will look good from every angle…even naked.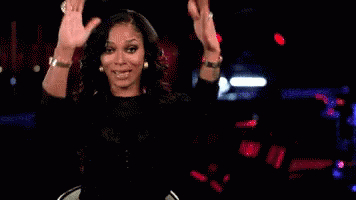 2. Clothes Fit Differently When She LIfts…In A Good And Not-So-Good Way
We all have to make sacrifices. While you will look amazing in everything you wear, finding jeans to fit can be a difficult task. While your butt and thighs are growing with muscle, your waist has toned and slimmed. This means it's harder to find jeans that don't gap at the waist or are super tight and uncomfortable on your thighs. See why we all wear shorts or leggings? Oh, and there is a high possibility that your shorts will now ride up because your thigh muscles push them up, so just opt for booty shorts!
3. Appetites SkyRocket
You might feel as if you could eat everything in sight. Don't do it. You'll have to take some time to adjust and understand if you're really needing fuel, legitimately starving, or still adjusting. Busy yourself, drink some water, if you're still hungry in 15 minutes, try an apple or celery with peanut butter.
4. Confidence Heightens When She Lifts
"Boy, I look good." You'll find yourself looking in the mirror to watch your form, and then you'll notice how good your muscles look.  You begin to feel better about yourself with every muscle and line that starts forming.  As the definition grows so does your confidence. Hence, the gym selfies are everywhere on your newsfeeds.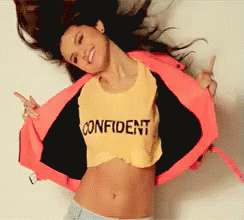 5. Calluses are Like Battle Scars
Heavy lifts can leave some calluses. Gloves help but wear these battle scars proud. 
6. You Feel More Feminine
Your curves and confidence will make you feel beautiful, naturally. Everyone will notice. Although you're working like a beast, you will feel like a beauty.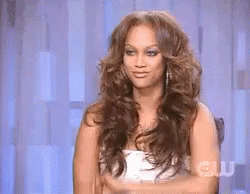 7. You'll Gain Weight…That's Called Muscle Babe!
The scale will go up. Especially if you were thin, without much muscle. If you were overweight you will notice it go down.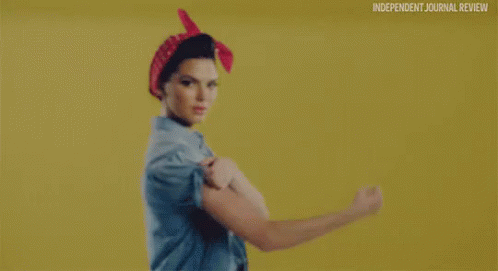 8. Once a Cardio Cadet, Now a Bad Ass Drill Sergeant
There I was, running…running…running on that treadmill. I remember those days and I was bored out of my mind. All the while, everyone claims that is the way to do things. But we know better now.
9. Who Said Bulky?
Bulky? Or defined? You would have to lift very heavy, very often, for many many years and consume a lot of energy (food) and/or "supplements" to get "bulky". Oh, and produce testosterone. So yes, I'm still over here "bulking up" my booty.
10. Protein Needs Are Real…Get Ready For Weird Combos Girls
Steak, eggs, and nuts for breakfast anyone? I mean, that is my go-to protein powered breakfast right there! You're having a boiled egg with chicken for lunch? I gotta get my protein in Ma! It happens. Long gone are the days of a traditional meal: meat, potatoes, and bread. We have #gains to reach and #goals to crush!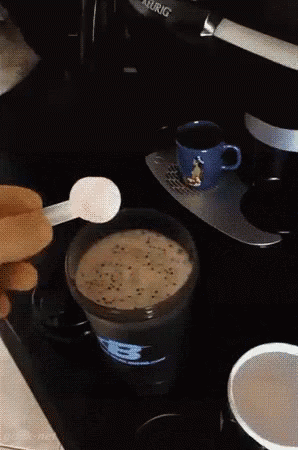 What have you noticed about yourself since you began lifting weights? If you don't lift, do you plan on starting? If not, what's holding you back? Comment below and let us know!
Faith Engen Ellis
Faith is a southern girl, born and raised in North Carolina. She enjoys spending time with her husband and fur-baby.
Faith is living a healthy lifestyle and her ultimate passion is to inspire others to do the same.
She decided to change the way she was living 4 years ago, but she wasn't expecting to actually fall in love with it!
Now she enjoys experimenting with different kinds of fitness and challenging her body to new heights whether it be pilates, plyometric training, or weight training, and she aims to inspire others to realize the strength within themselves as well.
Faith's favorite product for pre-workout is the Optimum Nutrition Essential Amino Energy line. Her favorite flavor so far has been the peach lemonade, but next on her list is Mocha Cappuccino, yum! The use of natural caffeine sources is a real win for this product and it mixes easily, so there is no grainy texture.
For protein sources, she enjoys Oh Yeah! One Bars for a quick and filling snack on-the-go, of which she has many favorite flavors! Or Gaspari Precision Protein to mix up a shake. Her favorite recipe uses 1 scoop of the Cinnamon Cereal Crunch flavor, mixed with 1/2 a banana, 1/4 a cup of vanilla Greek yogurt, 1 tsp cinnamon, 8 ounces of unsweetened almond milk, and 1 cup of ice.
Click here to see all of Faith's articles on HerSUPPZ!
Follow Faith on Facebook
Follow Faith on Instagram
Check out Faith's website Ladies, Lattes and Lifting!
More articles you may enjoy…
Products picked just for you…
We would love to hear from you!  Leave your love in the comment section below or email us at [email protected].
Like us on Facebook, follow us on Twitter, Pinterest, YouTube, and Instagram!
Don't forget to sign up for our Newsletter! 
To view comments below on a dark background triple-click on the comment
(originally published Dec. 14th, 2017)